Profile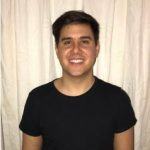 Alex Spiers
Curriculum Vitae
Education

Royal Grammar School, Guildford 1997-2002 BA Natural Sciences, University of Cambridge 2004-2007 MSc Statistics, Birkbeck, University of London 2016-2018 PhD Imperial College (Currently studying!) 2019-

Qualifications

My GCSEs were: Maths, Double Science, English Lit/Lang, Design Technology, Music, Religious Studies, French

Work History

McDonalds Crew Member (my student job) 2006-2007; Business Analyst, 4C Associates 2007-2008;Science Teacher, St Saviours & St Olaves School London 2008-2011; Graduate Recruiter & Manager, Teach First 2010-2013 Science Teacher and Head of Physics, Grey Coat Hospital London 2015-2018

Current Job

PhD Epidemiology & Biostatistics – Imperial College Mar 2019 – Sep 2022 Thesis – An investigation into the influence of pubertal status on the mental health and cognitive development of adolescents in the SCAMP and c-VEDA cohorts
Favourite thing to do in my job: Meet people interested in using statistics and data to improve lives

About Me: I am a PhD student at Imperial College London, researching the effect of mobile phone use and mental health in young people in London and in India. I am particularly interested in using mathematics to uncover links and patterns in disease that have not been found before.

Read more

I live in Brixton in London with my lovely wife. I have a cat, called Boris (NOT named after Boris Johnson, but after a ginger tennis player called Boris Becker).

My mum is from the Philippines and my Dad is from Scotland (I am Scottish-Filipo), but I was brought in England as long as I can remember. I love reading, history and listening to podcasts at work – and I have a love of music: especially soul, funk and dance music (although not commercial EDM). I used to be a teacher, and after leaving teaching after 7 years to work in business, I am following a dream of mine to complete a PhD studying at Imperial College London.

I do this full time, and a tutor  students at school some days a week to save extra money to spend on myself and my wife, and to save up for my future family, as we are expected a baby in April.

My Work: I am a student scientific researcher interested in mental health of teenagers, and especially in the questions: why do some teenagers feel anxious, or feel sad? Why do some teenagers seem to be resilient and hardly ever feel anxious or sad?

Read more

I am a PhD student researcher, and I am sponsored by the Medical Research Council to work on https://www.scampstudy.org/, the Study of Cognition, Adolescents and Mobile Phones (SCAMP). It is a cohort study, meaning it is a project studying a group of people (teenagers from 11 – 17) and follows them over many years to see how their use of mobile phones, and other factors, affect how their brains grow and develop. I do this through using statistical methods, which are mathematical techniques that look at correlations between risk factors (such as using a mobile phone, eating junk food, or cigarette smoking) and cognitive outcomes. This is called epidemiology, which is the study of disease at a population level (looking at lots of people rather than just individuals).

My interest is in mental health disorders of young people, such as anxiety or depression. Adolescence is of significant interest to scientists, as it is during this time that anxiety or depression usually develops – to this day, no one knows why. We know that during puberty and adolescence, the brain continues to reorganise neurons (see this video below for an explanation)

Some scientists believe that since teenagers brains are still developing, they are particularly vulnerable to certain exposures. The SCAMP study looks at whether mobile phones could be making adolescents more likely to experience changes in development of cognition and mental health.

My research on the SCAMP study is looking at the role of puberty. 6000 young people have taken part in the study, and approximately 1500 have donated urine and saliva. By looking at the hormones in the urine and saliva, I will be testing whether there are particularly windows of vulnerability that young people may have during their pubertal transition. I'll also be looking at puberty and mobile phones in an Indian cohort (cVEDA) of teenagers. This is exciting as not much research as been done in mental health and puberty of Indian teenagers, and not much research has been done generally on mental health outside of individuals in high-income countries. More research is needed in middle- and low-income countries.

My Typical Day: Sometimes we have school visits, where will give students questionnaires and cognitive tests to complete in a computer room. Most times I am in the SCAMP (Study of Cognition, Adolescents, Mobile Phones) office, cleaning the data that we receive, and I will be analysing the data by making statistical models. This is where I run tests to see if certain risk factors (e.g. using a phone, not sleeping, etc) can affect people's mental health.

What I'd do with the prize money: I would spend the money to run a focus group in India for teenagers, to ask them about their experiences with anxiety and depression. I would be able to compare their answers with teenagers back in my home country in England and compare their experiences. I would then produce a short video that can be used for a campaign to highlight that mental health is a global problem, and raise awareness for mental health charities and research.

My Interview

How would you describe yourself in 3 words?

Enthusiastic, impulsive, curious

What or who inspired you to follow your career?

My teachers

What was your favourite subject at school?

Music

What did you want to be after you left school?

I literally had no idea – once I realised aged 9 I was never going to be a footballer, I swerved between being a teacher, scientist, author, business owner, musician. There are too many things to try out!

Were you ever in trouble at school?

Yes but not that often. I was in trouble mainly for following what other people did. I was a total sheep at school, and often just did the bad things other people did for no other reason than that I was impressionable. (e.g. I ended up starting smoking, which I regret bitterly, and it took me years to give up)

If you weren't doing this job, what would you choose instead?

Go back to being a teacher

Who is your favourite singer or band?

Velvet Underground, Kendrick Lamar, Daft Punk, Public Enemy, Nas and Old-school Hip-Hop and ton of other bands/singers/rappers

What's your favourite food?

Easy- PIZZA

What is the most fun thing you've done?

Gliding on a 1km zip line over the rainforest in Costa Rica

If you had 3 wishes for yourself what would they be? - be honest!

1. Immortality (or instant mutant healing power like Wolverine); 2. I'd like to be able to eat infinite pizza without getting heart disease and 3. My wife is expeciting a baby, so I wish that they are born healthy and have a happy life.

Tell us a joke.

PATIENT: Doctor doctor! There is a piece of lettuce sticking out of my butthole - what's wrong with me? DOCTOR: It's bad news I'm afraid, it's only the tip of the iceberg.
---
---