Profile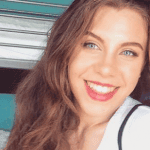 Amber Cronin
Curriculum Vitae
Education

I went to an all girls primary and secondary school called St Catherine's school in Twickenham. I was never the most academic during my years at school and college, but once I went to university I really found my passion for learning. I struggled with dyslexia at school. This meant I normally needed more time to understand something in comparison to my school friends. This was especially difficult during exams as it was time limited! Luckily I got extra time. I found the jump from secondary school to college really big. I failed one subject, and got D's for two other subjects! I was really unhappy with these results. So much so that during my second year at college I decide to retake two of my first year subjects. Although my teacher advised me not to do this, I was really determined and spent my second year of A-Levels doing a lot (extra emphasis on 'a lot') of studying and revision for my first year and second year exams. It paid off! I got better results, and it taught me that if I wanted to achieve something, I had to be proactive. My college was Strode's which is in Egham. I then went on to Plymouth University to do my undergraduate degree, then University of Nottingham to do my masters degree.

Qualifications

For my GCSEs, I did: Art, German, English Literature and Language, double Science, Maths, Food Technology and R.E. Since I had been about 14, I was desperate to study Psychology (I'd read as much on Wikipedia as I could about it) so when I went onto A-Levels my first subject choice was very easy. I did Psychology, English Literature, Philosophy, and Geography. I have to admit, I really struggled with Geography! I then went university and did a BSc in Psychology. Once I had finished that, I really wasn't ready to stop learning so I decided to do a masters in Health Psychology.

Work History

I've had quite a few jobs during my time at university. I've been a nursery assistant, waitress, bar staff and exam marker!

Current Job

Intelligence Coordinator.

Employer
Favourite thing to do in my job: Getting insights about how the NHS works

About Me: I'm Amber! I'm 23 years old and I live in London. I have a very cute dog and three purry cats who always want cuddles (and food). I love reading, chocolate and travelling. (Click read more for a photo of my dog!)

My Work: I'm an Intelligence Co-ordinator. I read and report on how people have been treated when they've gone to the doctors or hospital or care home or social services. I also help other teams in Healthwatch with research requests. Sometimes they want to know about a certain subject and I'll find what data Healthwatch has on it and write a summary about it.

Read more

I'm an Intelligence Co-ordinator at Healthwatch England. Healthwatch believes it's really important that we listen to what people (like you and me!) think about health and social care services (which are doctors, hospitals, care homes, social services… any place you go to when you need help with your health or wellbeing). That way, we'll know how to make the services the best the can be! It's much better to use feedback to improve services than to make assumptions about what people like or dislike.

I do qualitative data analysis. This means I analyse (read and inspect) lots of words, not numbers. So it's lucky I love reading! I analyse all the feedback that people give us about their experience of a health and social care service. As part of a team, I highlight to the rest of the Healthwatch what positive and negative things are happening in our health and social care services, according to the people that speak to us.

Healthwatch England provides support to the 152 local Healthwatch all around the country (you might have a local Healthwatch where you live!). So sometimes one of the local Healthwatch get in touch, and I help them with their questions.

The local Healthwatch do research for their local area. At the moment I'm helping to develop research training modules that the local Healthwatch will be able to study so they can make sure their research is top quality.

My Typical Day: After saying goodbye to my animals, I hop onto a train into London. When I arrive at work, I say good morning to everyone, make a cup of tea, have a quick catch up with my work bestie, and sit down at my desk. I'm usually on a computer all day, typing and doing analysis.

Read more

Although, sometimes I have meetings which means I get away from my desk and chat to my colleagues about specific projects we're working on or the normal daily tasks we have to do.

My typical day looks like this:

-Start the day with checking my emails and replying to any questions I've been sent.

-Then I move onto the daily analysis (we receive new information every day, and have to stay on top of it). I have to read feedback about people's experiences of a health or social care service, and code it. To code it, I think about whether it's positive or negative, and what subject the feedback is talking about. For example, if someone didn't like the way their doctor spoke to them, I'd code this as a negative communication experience.

-I then look back at the previous coding I've done for the past week or two, and look to see if there are any patterns in what people saying. Are a lot of people talking about communication? Has this all been from one region in England? Or is it more widespread?

-If I see any clear patterns, or anything interesting that has popped up, I'll mention this in my next team meeting. From there, we decide whether to write an article about it. (If we decide to write an article about something, I have to look back at all data we hold on the subject. This can take a while but it means we can get a better understanding about it).

-LUNCH! Sometimes we treat ourselves to a doughnut if we've been working hard.

-Back to work.

-I normally start a new task after lunch, if I haven't already before lunch. I usually have to juggle several tasks during a day.

-Tasks I'm working on at the moment are: testing out new software that could help to speed up our analysis, reading through reports to make sure there are no mistakes and uploading them onto our website, and managing the work of the secondees (people who are temporarily employed to help with a short-term project).

-I usually get into work for 8:30 and leave at 4:30.

What I'd do with the prize money: I'd like to fund fun science workshops for children at school. When I was at school, I got to take part in a science workshop experiment and I thought it was the best thing ever!

My Interview

How would you describe yourself in 3 words?

Curious, caring, cheerful

What or who inspired you to follow your career?

It's silly, but myself. I always wanted to know why I felt a certain way or thought certain things, and why I didn't always have the same reactions to things as my friends did. I remember going on Google and searching a lot of 'why do I...' questions, and up popped a Wikipedia page about Psychology. From there, I knew Psychology would be the field that would teach me about myself and others. That was the start of my journey into studying what makes people do the things they do.

What was your favourite subject at school?

Psychology

What did you want to be after you left school?

A counsellor

Were you ever in trouble at school?

Sometimes, mainly for day dreaming in class!

If you weren't doing this job, what would you choose instead?

A Research Assistant at a University

Who is your favourite singer or band?

It depends on the day!

What's your favourite food?

Eggs!

What is the most fun thing you've done?

I'm going to the Harry Potter studios in December and I am soooo excited!

Tell us a joke.

What do you call a bear with no teeth? A gummy bear!
---
---