Profile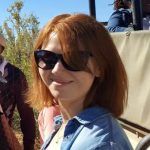 Emily Mattacola
Curriculum Vitae
Education

I went to a school in Bournemouth called Avonbourne, and then on to study my A levels at Twynham Sixth Form in Christchurch. I was OK at school, not amazing, but did much better in my A levels and went on to study for my degree in Psychology at University of Bath. I stayed there to do my Masters, because I loved the city and couldn't bear to leave, mostly! I then went to University of Northampton for my PhD.

Qualifications

I chose to do GCSEs in art, textiles, geography, and French, in addition to double science, maths, applied ICT, R.E., and double English. I decided I wanted to do some things at A level which I'd never studied before as I wanted to learn about a new subject, so I picked psychology and sociology. I didn't want to risk getting into Uni by only doing subjects where I had no experience though, so also picked English literature and art. I got into University of Bath to study for my BSc in Psychology, and then stayed on to do an MSc in Health Psychology. My PhD is from University of Northampton, where I looked at how friends help support young people who have type 1 diabetes.

Work History

My first job was working as a chambermaid in a hotel on the seafront in my hometown of Bournemouth. I was 13, and I hated it. I think I quit after 6 months... From the age of 16, I worked in Boots on the pharmacy counter right through until the end of my masters degree. I owe a lot to Boots! After my masters, I had a year of not really knowing what to do with myself. The world outside of education was a scary place! So I got a job working as an administrator in the NHS whilst I decided what to do next. I started teaching whilst doing my PhD, and then got my job at University of Buckingham after I finished.

Current Job

I'm a lecturer and researcher, where my main job is to teach research methods to our first year students and run our MSc Health Psychology degree. It's weird that I was studying for my MSc Health Psychology only 8 years ago, and now I run my own one!

Employer

I work at University of Buckingham, which is an independent university in a small town just outside of Milton Keynes. It's a really small university with around 3000 students, so probably a very similar size to your school! We teach in small classes, and this really appeals to me, as I like to get to know my students well rather than teaching to huge lecture theatres full of students.
Favourite thing to do in my job: Helping people to live happier and healthier lives

About Me: Hi! My name is Emily, and I'm a researcher and lecturer in Health Psychology in the School of Psychology at University of Buckingham. In my spare time, I love to run, read and bake (not at the same time).

Read more

I'm 31, and I live in Northamptonshire with my husband and two cats, Pip & Bella (compulsory photo included). I really want to get some chickens too so watch this space! I love pizza more than it's socially acceptable to, and watch too much Netflix. Most of my jokes are stolen from Friends, and I know all the words to most songs from The Simpsons – a true child of the 90s!

My Work: My research looks at how teenagers think about and behave around their health, and how your relationships with your friends impacts this.

Read more

In particular, I'm interested in how your friends help you (or don't help you!) to make decisions about behaviours related to your health, for example, like testing your blood glucose levels if you have type 1 diabetes. Your friends might help you to make choices about your health even if you don't have a health condition. For example, would you be more likely to go for a run if your friends were going? How many of you would need to go for a run before you'd feel like you should go?

These are really important things for us to find out, as we know that the main causes of us getting ill and developing long-term conditions in the modern world is due to the decisions we make about behaviour, such as eating junk food. We also know that the earlier in your life you start to make good health choices, the longer these are likely to last. Being healthy as a teenager means you're more likely to be healthy as an adult!

My Typical Day: I spend most of my day teaching students about behaviour change and other aspects of psychology. Around this, I'll squeeze in time for research when I can! Because of my interests in health conditions, that often means spending time at our local hospitals talking to doctors and patients.

Read more

I'm usually at my desk by 8.30am, and spend my first part of my day answering emails from students and other people, with a cup of tea. I might be teaching, so will then have to dash off to one of our teaching rooms. This term I'm teaching our Masters students, so I have a cool, small bunch of 8 students I see. I might teach about how we can get people to have their recommended vaccinations, why we get ill when we're stressed, or how we can encourage people to exercise more.

I then might be teaching a practical session in our lab, where I'll teach them about how we can test samples of people body fluids (it sounds yuck, and it kind of is!) to measure their levels of certain hormones. In particular, we talk about how we measure a hormone called cortisol, which tells you how stressed someone is. Here's a set up for a session in the lab we did recently:

After that, I'll have some well-deserved lunch, and then head to our local hospital. I do a lot of work with other psychologists who don't work in Universities and see patients. At the moment, I'm working with one of our local hospitals to help some women they're treating for chronic pain to feel better, through improving the way they cope. My afternoon might be in a meeting with the other psychologists to plan this, or talking to the patients about how they think this could work. Next year, we'll actually be running the programme, so that's really exciting!

What I'd do with the prize money: We do lots of work helping the public to better their understanding of science, and at the moment one of the things we use to do this is a brain-shaped floor mat. It's ok, but not great. What we'd love instead is a great big 3D inflatable brain!

Read more

We do lots of events with school students and the public, and something everyone always wants to talk about is the brain, and for good reason, because your brain is amazing! At the moment, we use a big floor mat which has a print of the brain on it to help us show people which parts of the brain do what. It's ok, but it's a bit boring, and it doesn't show you as much as if you could see a brain in 3D. We'd love to be able to show people more detail about how your brain works, what parts of the brain do what, and where important parts are. To do this, we need a big inflatable brain!

My Interview

How would you describe yourself in 3 words?

Enthusiastic, passionate, funny!

What or who inspired you to follow your career?

I had an amazing teacher at school called Mrs Chalmers (hi Chalmers!!) who taught me my A level Psychology. She was so funny, and made really complex stuff easy to understand. She made me love Psychology, and it's down to her that I studied it at Uni.

What was your favourite subject at school?

Art! I know, I probably should say science, but that part didn't come until later.

What did you want to be after you left school?

Like most people, I don't think I really knew. I chose A level subjects in areas I thought would be fun and different from what I'd done at school, and fell in love with Psychology then - it was all a big accident!

Were you ever in trouble at school?

No, I was a boff - girly swot and proud.

If you weren't doing this job, what would you choose instead?

I would LOVE to be a zoo keeper and spend all day looking after elephants and giraffes

Who is your favourite singer or band?

Like everyone, I've been playing Cuz I Love You by Lizzo all summer

What's your favourite food?

Pizza! Bread, tomato, cheese; what's not to love?

What is the most fun thing you've done?

I spent 6 weeks in Australia this summer, and had the most amazing time. Highlight has to be snorkelling on the Great Barrier Reef and finding Nemo.

If you had 3 wishes for yourself what would they be? - be honest!

I'd wish for my biscuit drawer to have a never ending supply of chocolate hobnobs, for my cats to live forever, and for my husband to stop snoring...

Tell us a joke.

Why do the Swedish navy have barcodes on their ships? So they can Scandinavian (ba dum tsssh).
---
---