Profile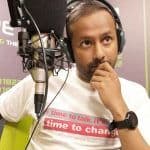 Jolel Miah
Here some of the things im up to this busy week! 1. Giving a talk about Mental Health in Men to over 500 guests. 2. Meeting our Vice Chancellor of the Univeristy. 3. Teaching Psychology at Univeristy. 4 Working with prisoners. 5. on a radio show as guest talking about Psychology and how we apply it. 6. Doing a podcast. 7. Chairing our Mental Health Charity Annual Meeting with members of the public, police, health services and others. 8. Playing badminton. 9 Seeing my freinds. 10. Meeting my supervisor.
Curriculum Vitae
Education

Dallow Primary School Denbigh High School

Qualifications

3 C's and 5 D's at G.C.S.E. I did not go to college as I was informed that I was not good at education and said I should work find a job somewhere. So I did that but looked for something with training. I managed to find a role which also gave me to do an NVQ Level 2 and 3 instead (which were equivalent to 5 A'C's and 2 A Levels) I used this to get into University and then went to achieve a 2.1 Degree in BSc in Psychology and then did a Masters in Health Psychology. Now i am currently finishing my PhD.

Work History

The jobs I had in the past Working in the bank. Selling Furniture and Household items such as Televisions, Washing Machines. Working in primary school with special needs. Managing a team when I was 18 (that was pretty hard). Care Coordinating for an agency. Running an out of hours service. Working as commissioner for Local Council. Support worker for HIV Charity. Data Inputter. Cleaner. Care Assistant (Helping people do personal care). Newspaper delivery boy.

Current Job

I am a Health Psychologist in Training and PhD student. I also lead the Mental Health Charity Our Minds Matter which i founded with a few others a few years ago. I lead the Time to Change movement in my county and also employed as a Health Improvement Advisor at the Council.

Employer
Favourite thing to do in my job: Listening to how people perceive their world

About Me: Im a Health Psychologist in Training and a PhD student, runs a Mental health charity in my own time and works with Prisoners helping them to beat addiction.

Read more

I live in Luton and look after my mum and dad as a carer with my younger brother.  We have our own home that we brought a few years ago and we all live together. My favourite food is  bbq grilled lamb chops with some salad! Im a big fan of Liverpool football club. I like to watch comedies, watched every season of Suits and love Horror Films. I ran the London Marathon this year and also did some sky diving a few years ago. Most famous people I have talked to is Will and Kate.

My Work: Im a Health Psychologist in training who helps people to make better healthier decisions so they can live a longer and happier life. Im a PhD student which allows me to be in school longer. You never stop learning.

Read more

A Health Psychologist and a PhD allows me to work in so many different settings.  It helps me to use my knowledge and skills in the real world. Here are some examples (Please note some of these are not the actual images of where I work due to data protection)

Working in the Prison Service 

I work with prison inmates to help them make healthier decisions using motivation counselling.  Also giving them a space to talk about is stopping them from making changes to their health goal.

I give lectures to large crowds of students who want to learn topics on Psychology and in particular Mental Health. They all want to know what happens in Prisons!

I

Running a Mental Health Charity

I lead the Charity Our Minds Matter and the Time To Change movement locally in my spare time. We have over 100 volunteers who help with organising events, fundraising, comedy nights, sports activities, mental health workshops and conferences.

Working in health centres I provide health checks to help prevent disease. The job involves me talking to patients, measuring blood pressure, cholesterol and taking blood. I am then able to provide lifestyle advice.

My Typical Day: I get up and drive to my place of work. I check my emails with a nice cup of tea. I then look at my diary for the morning and prepare for patients or students. I then teach or provide or therapy. I then have my lunch and in the afternoon I again see patients or students and then reply to any charity emails or business. Throughout the day to ensure all my equipment like my blood pressure monitor is working.

Read more

My day varies on a day to day basis from seeing patients, teaching students and appearing on the radio as a guest speaker. : Here are some examples

Monday

Attend the prisons working with inmates and also talking to fellow staff. I normally get up an drive to the prison. Check me in through security and walk through the prison.  Get my list, see patient notes and make myself a tea before seeing prisoners. Then prisoners are then all locked up and then staff have their lunch and the afternoon is the same. I then drive to my evening clinic in the health centre.

Tuesday

I normally go to the University in the morning to catch up with the PhD supervisor and give him updates. I then later go to the health centre to help people make behaviour changes to their health.

Wednesday

I provide health advice at the registry office in Hertfordshire, this is an environment where people get married, register births and deaths. Later in the afternoon, i go the Council to provide more health advice to staff who work there.

Thursday and Fridays

I normally see teach Psychology Lectures at University (large groups) and Tutorials (Smaller groups) through the day. I also make sure I have food and tea to get me through. I also catch up with my supervisor and carry out any PhD work over the next few days.

What I'd do with the prize money: Print leaflet and buy some refreshments to those who attend my public education event. The leaflet will have information on why young people should pursue a career in health psychology and further education.

Read more

I want to spend the money to do a public event to encourage people to pursue further education and a career in Health Psychology.

I would spend the money on printing a special limited leaflet designed by me explaining what the future could hold of them. I will also use the money to buy refreshments for those who attend.

My Interview

How would you describe yourself in 3 words?

Innovator, Thinker, Motivator

What or who inspired you to follow your career?

My childhood experience of caring from young age

What was your favourite subject at school?

Physical Education

What did you want to be after you left school?

Lawyer

Were you ever in trouble at school?

Yes many times but it was done to seek attention now that i think of it

If you weren't doing this job, what would you choose instead?

Running a cafe

Who is your favourite singer or band?

Thereis quite a few but Nickelback is pretty good

What's your favourite food?

Grillied Lamb Chops

What is the most fun thing you've done?

London Marathon

If you had 3 wishes for yourself what would they be? - be honest!

Play in the England football team, walk on the moon, become an actor

Tell us a joke.

Why did you throw the chicken wing out of the window. To see if it could fly?
---
---